Fill out our enquiry form or call us on 01384 254320 today!
Crane Test Weight Hire
All our Test Weights are made of cast steel. They are not calibrated weights, however, they are all weighed on a calibrated scale to an accuracy of plus or minus 1%. The weights all have lifting points which are appropriate to their size or shape.
Crane Lifting Equipment
We supply lifting equipment suitable for your load testing requirements. All our equipment is certified and inspected regularly. Test certificates are available on request.
Transport
We offer a reliable and professional transport service anywhere in the U.K. Our vehicles range from a pick-up truck to an articulated vehicle and are all fully maintained to provide a prompt and efficient service to all our customers.
M & M Transport Limited offer test weights for hire at competitive prices to proof load test; cranes, plant and lifting equipment.
We have a large stock of test weights available to hire, approximately 500 tonnes in total. The capacity of test weights ranges from 56lb hand weights to 4 tonne blocks. We can supply lifting cradles in various sizes to suit and with each hire we provide slings, shackles and chains as necessary.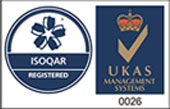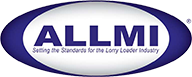 We are connect projects tm , We Highly recommend this company, they have carried out several jobs for us, skilled , polite, friendly drivers.
Paul Gilbert
April 15, 2021.
Excellent reliable service
Neil Bowden
January 19, 2021.
mark naylor
November 30, 2020.
Jason Stockley
November 7, 2018.
Matty3623
November 18, 2016.
Request a no obligation free quote
Fill out our enquiry form or call 01384 254320 today!